CDs Page 5
Email your order to: mastersound123@aol.com (secured address) - We don't keep lists or send out sales data.
You can also send Paypal payments to this email address. CDs £10, DVDs £12 inc postage worldwide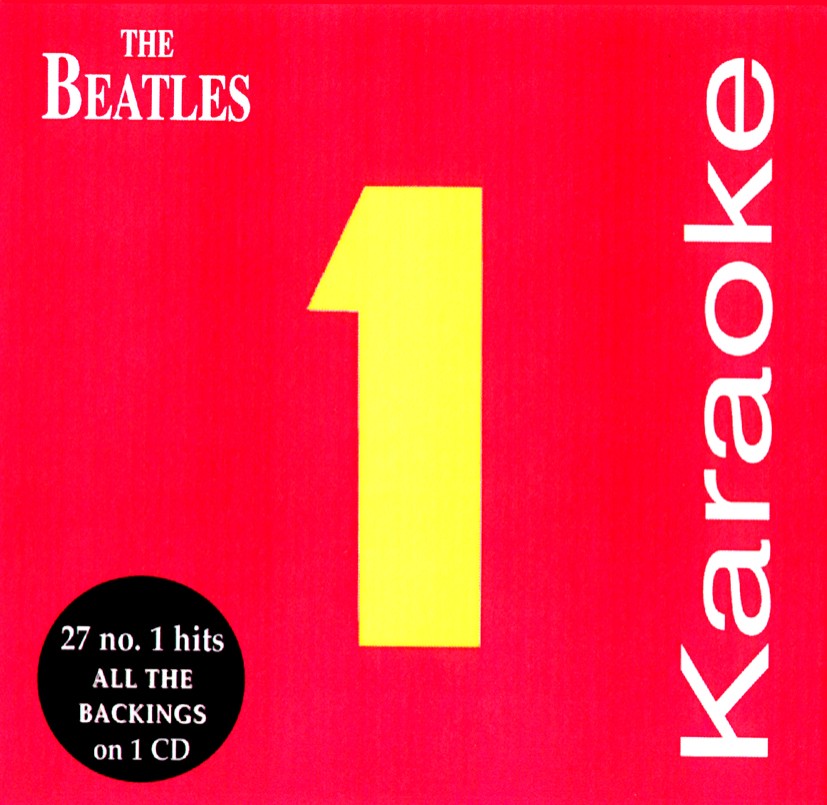 BEATLES '1' BACKINGS
All 27 number one hits are here - in backing form. In the original keys and arrangements - you provide the great Beatle voices. No lyrics supplied - not a CD-G disc. Also available on DVD with on-screen lyrics.
LOVE ME DO/ FROM ME TO YOU/ SHE LOVES YOU/ I WANT TO HOLD YOUR HAND/ CAN'T BUY ME LOVE/ A HARD DAY'S NIGHT/ I FEEL FINE/ 8 DAYS A WEEK/ TICKET TO RIDE/ HELP!/ YESTERDAY/ DAY TRIPPER/ WE CAN WORK IT OUT/ PAPERBACK WRITER/ YELLOW SUBMARINE/ ELEANOR RIGBY/ PENNY LANE/ ALL YOU NEED IS LOVE/ HELLO, GOODBYE/ LADY MADONNA/ HEY JUDE/ GET BACK/ BALLAD OF JOHN & YOKO/ SOMETHING/ COME TOGETHER/ LET IT BE/ LONG & WINDING ROAD.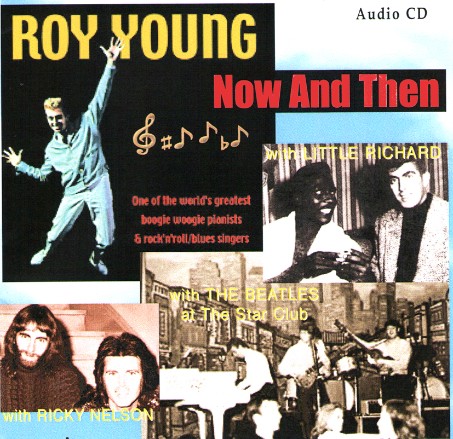 ROY YOUNG – Now And Then
The sensational Boogie-Woogie piano and vocal man from 'Oh Boy' and at the Star Club as the 5th Beatle, here let's rip with his piledriving powerhouse Canadian rock and roll band.
NOW & THEN/ SLOW DOWN/ NOWHERE MAN/ SHE'S A WOMAN/ BEAUTIFUL MAN/ THE SEVENTH SON/ MONEY/ MESS AROUND/ DIG A HOLE/ THE WHITE CLIFFS OF DOVER/ LAND OF HOPE & GLORY/ VICTORY DAY.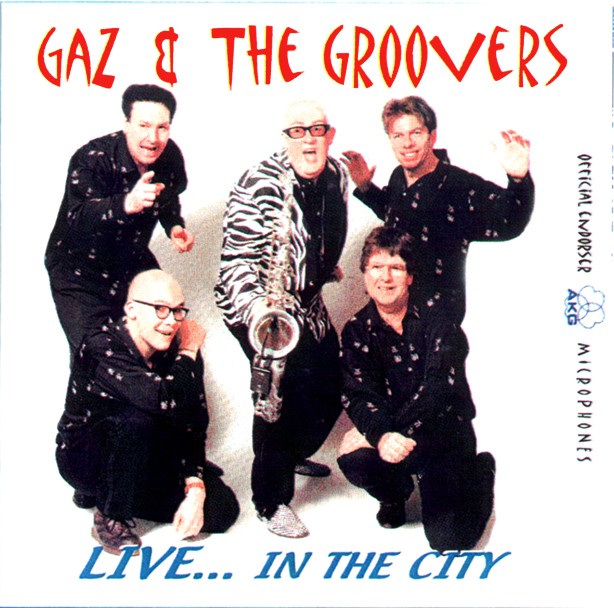 GAZ & THE GROOVERS – 'Live' In The City
Recorded 'live' on stage in Chester, saxman Gaz and his wonderful band entertain with some funky and lively music.
TEQUILA/ KISS/ PICK UP THE PIECES/ LOVE POTION NO. 9/ I JUST WANT TO MAKE LOVE TO YOU/ HIT ME WITH YOUR RHYTHM STICK/ LOW RIDER/ SHOTGUN/ LOIUE LOUIE/ WOOLY BULLY/ SEX MACHINE/ HEY! POCKY WAY.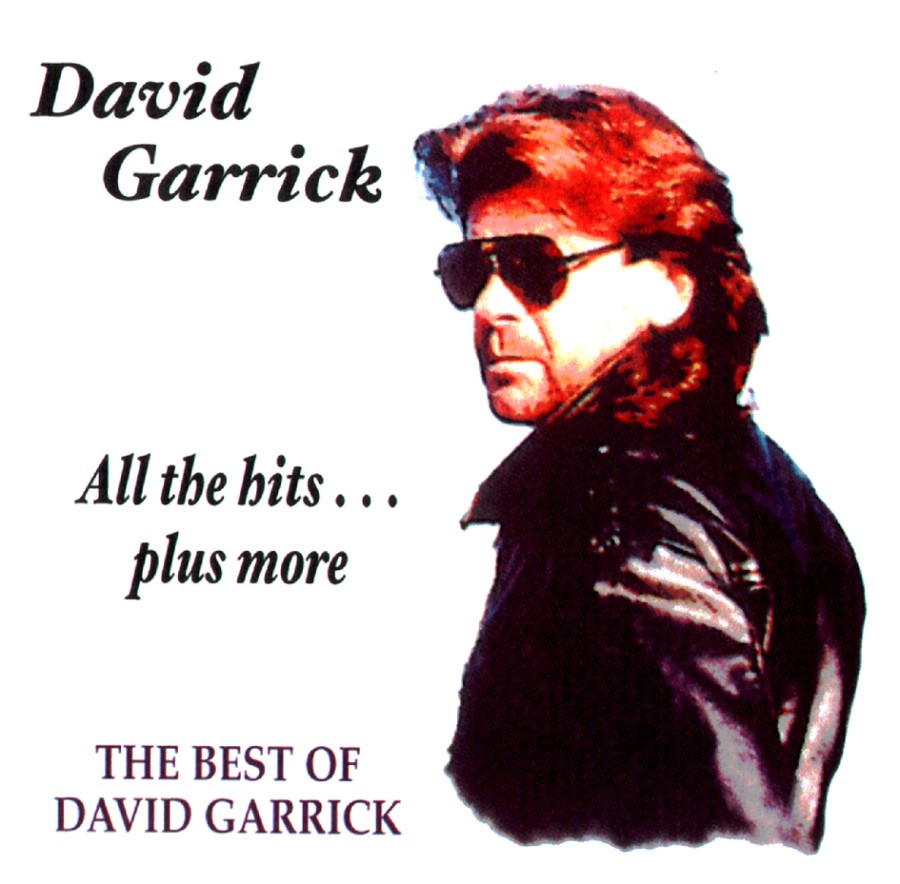 DAVID GARRICK – All The Hits plus More
Former opera singer turned 'Dandy' pop singer, David had major chart hits in Britain with songs like 'Lady Jane', written for him by Jagger and Richards. In Germany, his 'Applebee' topped the German charts for 16 weeks and was No.1 all over Europe.
DEAR MRS APPLEBEE/ AMARILLO/ DAY AFTER DAY/ FROM A DISTANCE/ LET'S DANCE/ LOVE IS IN THE AIR/ MR MOVINGMAN/ WHEN I'M BACK ON MY FEET/ DON'T GO OUT IN THE RAIN/ SEASONS IN THE SUN/ PALOMA BLANCA/ BEAUTIFUL NOISE/ I'VE BEEN LOVING YOU TOO LONG/ LADY JANE/ I DID WHAT I DID FOR MARIA/ I DO IT FOR YOU/ DON'T GO DOWN TO RENO/ SWEET SEPTEMBER.
THE BLACK KNIGHTS – Back In The Black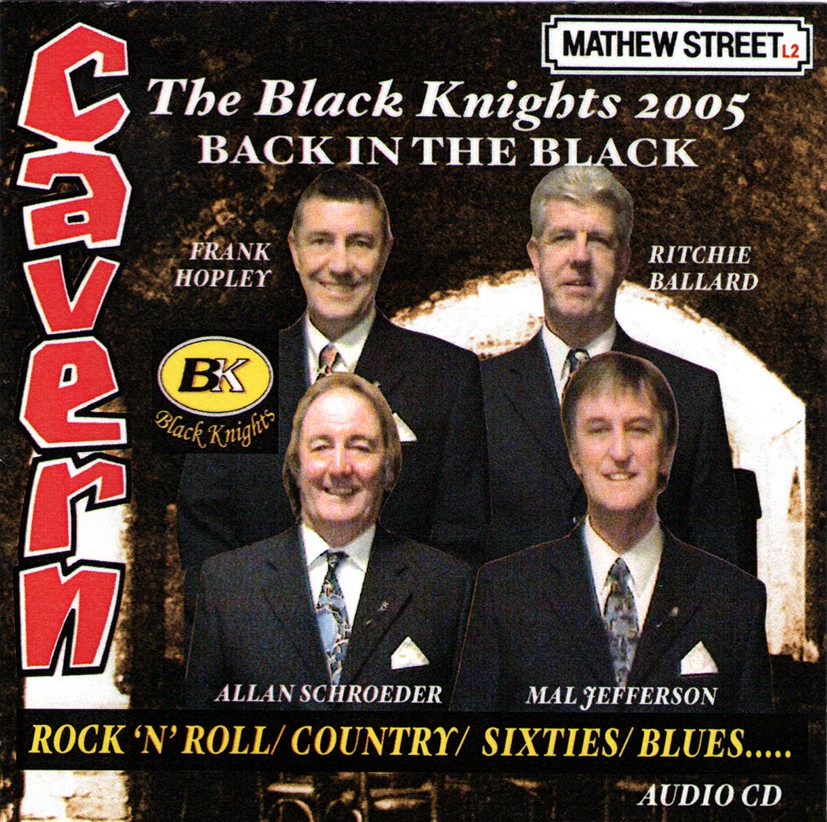 With a reformed 2005 band lead by original founder, Allan Schroeder, on the drums, here's a selection of live and studio tracks from the top local Rock & Roll combo. Features Mal Jefferson/ Ritchie Ballard/ Frank Hopley.
LUCILLE/ HEY BABY/ NADINE/ LITTLE OLE WINEDRINKER/ YOU CAN'T DO THAT/ WIPE-OUT/ SINGIN' THE BLUES/ NO PARTICULAR PLACE TO GO/ WALKIN' THE DOG/ SUMMERTIME BLUES/ HIPPY HIPPY SHAKE/ YOUR CHEATING HEART/ MY BABE/ THAT'LL BE THE DAY/ RIP IT UP/ FATTENING FROGS FOR SNAKES/ JOHNNY B. GOODE/ RAINING IN MY HEART/ GOOD GOLLY MISS MOLLY/ WHOLE LOTTA SHAKIN'.